By David Oltean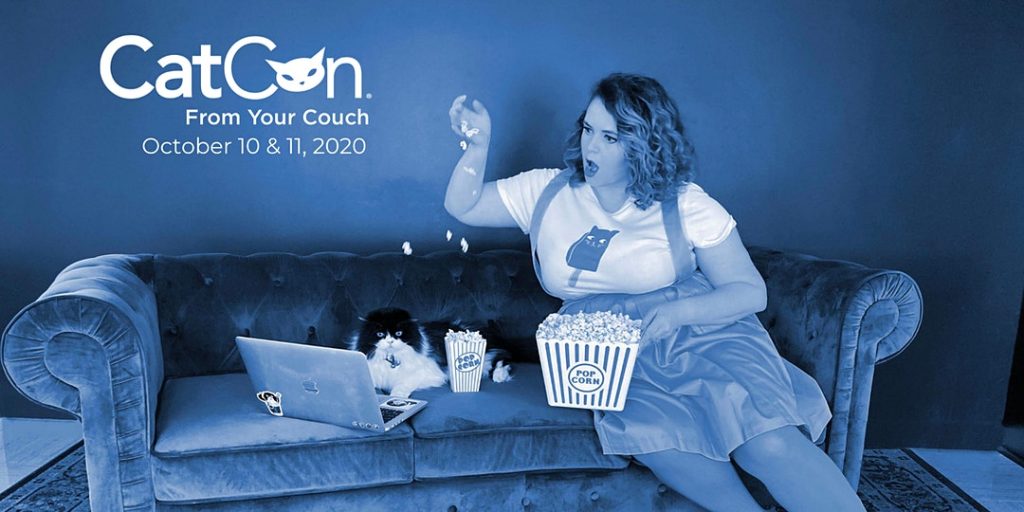 CatCon is the world's biggest conference dedicated to cat culture, and this year, the Ferndale Cat Shelter is one of the event's featured charities and will receive a portion of ticket sales!
While this year's CatCon isn't able to be held in person, the Ferndale Cat Shelter will be featured at CatCon From Your Couch – a virtual immersive experience! The event will feature celebrity appearances, exclusive events and awards, virtual booths and exhibitors, virtual adoptions, and online networking with thousands of other cat lovers.
The Ferndale Cat Shelter is one of the event's featured charities, and $5 of every ticket will support our organization along with four other wonderful animal rescues.
The event will be held online on October 10th and 11th and tickets are $20, with $5 of every purchase dedicated to supporting the featured charities. You can register for CatCon From Your Couch here, or learn more about the event here.
The event will feature interviews and appearances from a wide range of human and feline talent, including cat advocate Beth Ostern, actor Norman Reedus, feline celebrity Nala Cat, TNR expert Sterling "The Trap King" Davis, and a whole host of celebrity cats, influencers, and rescue advocates. This year's CatCon will also feature an awards ceremony, Videofest, Kitty Acoustic music sets, and a variety of exhibitors with awesome merchandise and swag for cats and humans.
The best part of the event is that $5 of every registration supports our organization along with Luxe Paws, North Shore Animal League America, Plannet PEThood, and Red Rover. Tickets include access to all of the online content along with the virtual exhibition hall and virtual lounge.
So what are you waiting for? You can score your tickets to CatCon From Your Couch here or by clicking on the image below!